Trader Spotlight
Meet the Jewellery Makers of Camden Market's East Yard
Fri 24 Feb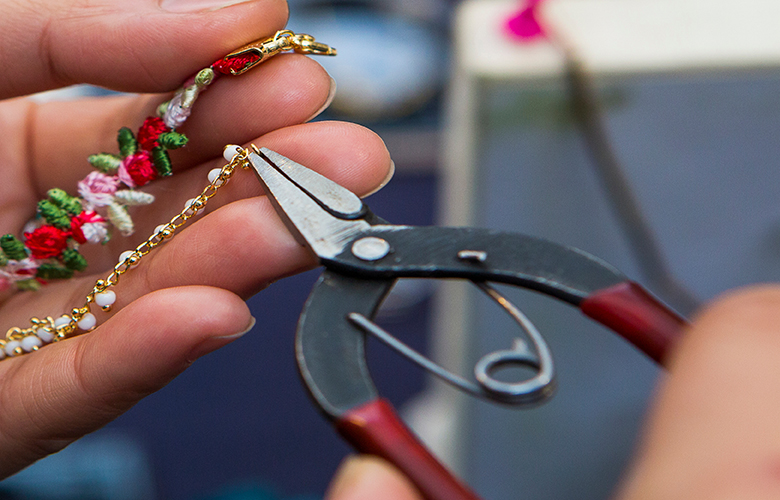 SHARE
Get your bling on with some of the Market's top crafters
Here at Camden Market we are part human, part magpie and when it comes to all things shiny, we've got our eagle eyes on the East Yard, which is home to three of our fave jewellery makers: JiSis, So Good So Young and Nabi London. All of their wares — from chokers to rings to earrings — are handmade right here at Camden Market. Whatever your style, these independent jewellers are all about the cute, affordable trinkets, Check them out here...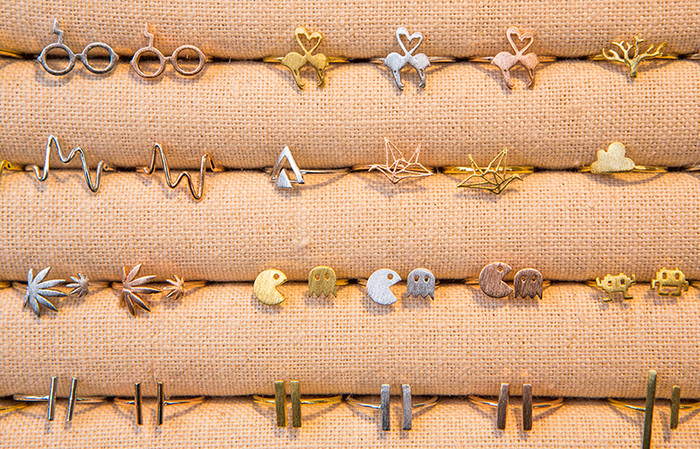 Nabi London — Pretty Charms
If you like your jewellery subtle with charms that speak about your personality, head to Nabi London. With everything from pop culture references to London skylines to simple shapes recreated in gold, silver and copper, each piece is made individually, so whatever you take home, you know will be unique to you!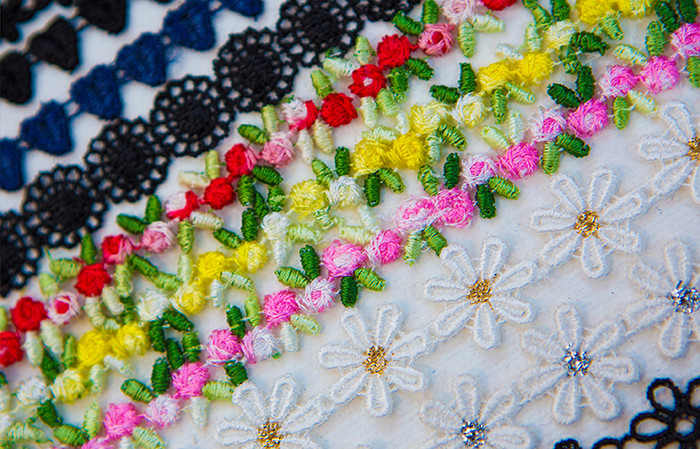 JiSis — Creative Chokers
If you are all about this 90s trend, the two sisters behind JiSis are working up a storm at their stall in the East Yard, that is choc-a-bloc with chokers from floor to ceiling. They may have a choke(r) hold of the market of this style of jewellery, however if that doesn't float your boat, they also sell dainty rings and bracelets.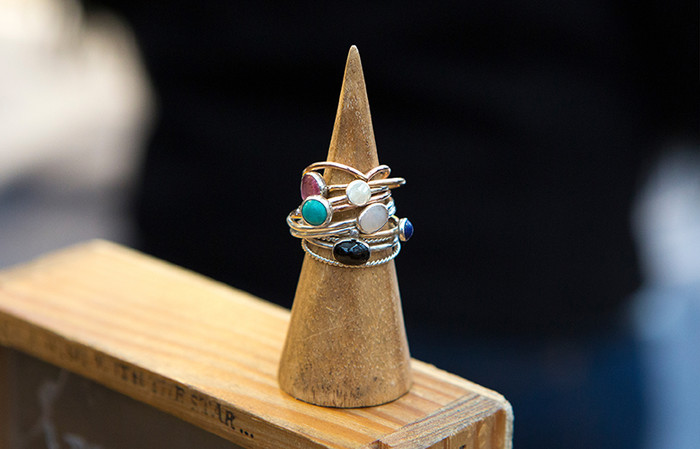 So Young So Good — Jazzy Gemtones
For just over five years, So Young, So Good have been perfecting their pretty, simple jewellery and we think they've got it on lock. They're pretty much experts in gemstones and all of their jewellery is made from silver (just in case you were wondering). Wanna see them in action? Catch them in the East Yard everyday, hand making their necklaces, bracelets and rings.
SHARE