Valentine's Day
Anti-Valentine's Day Eats
Fri 3 Feb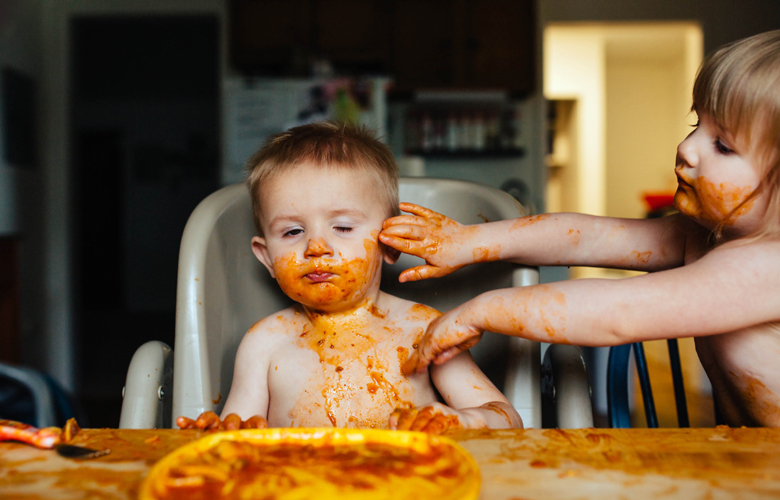 SHARE
True love is blind, so show the real you with Camden Market's messiest eats...
We believe that love is about way more than daintily nibbling on tiny, overpriced portions in an attempt to impress a date. We want your date to see the real you, the one that can eat two burgers and a brownie for afters, and thinks nothing of a bit of pasta sauce on the chin. So we've compiled a list of the best messy eats in the Market for you and your lucky, lucky other half. Also useful if you've got a dodgy Tinder match you want to put off.
Hot Mess — Burger and Beyond
It's mighty, it's meaty and it's definitely a two-hander. With single or double burger options as well as Pepper Jack cheese, jalapenos and chipotle mayo, perhaps it will add the spice that you're lacking. If you didn't already, you'll definitely look like a hot mess by the time you've finished eating.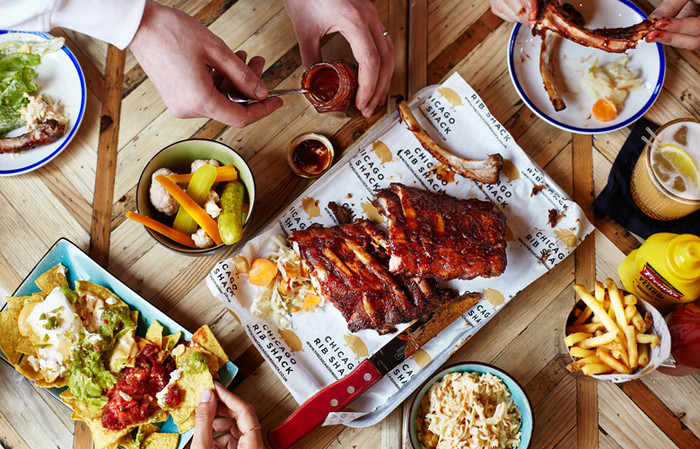 Thick Cut Ribs — Chicago Rib Shack
Gnawing flesh until the ribs are bare may sound more like a scene from Planet Earth than a successful date, but you'll be unable to help yourself at Rib Shack. Smothered in sauce and cut wide for extra meat, there's no way you can chew your way through a whole rack without getting it all over your face and then picking it out teeth for hours. Unsexy but totally worth it.
Super Mario Mac 'n' Cheese — The Mac Factory
Okay, so you could probably eat this one relatively daintily, but the Super Mario and Mambo Italiano versions both come smothered in garlic, so we still we can't imagine you'll be puckering up anytime soon.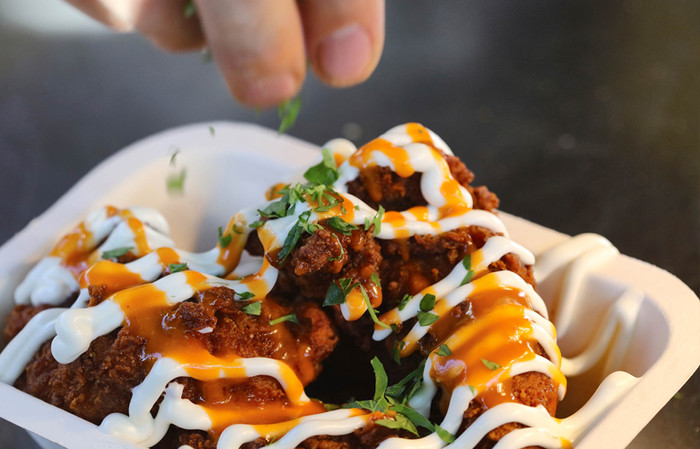 Fried Chicken — Mother Clucker
Love is blind right? Blind enough to ignore your dearly beloved (or frankly, anyone in your personal space) chewing their way through load of fried chicken? Maybe not. We're willing to give it a go however for a mouthful of Mother Clucker's chicken. Cluck love, chicken's better.
Lamb Chops — Chop & Chip
What do the ideal partner and the perfect lamb chop have in common? They should both be local, tender and professionally trimmed. Unless you aren't into that. We don't judge. Regardless, the image of chewing on a chop isn't a particularly attractive one. But they are delicious. We recommend picking up a lamb chop with sweet potato fries and 'slaw. Yum.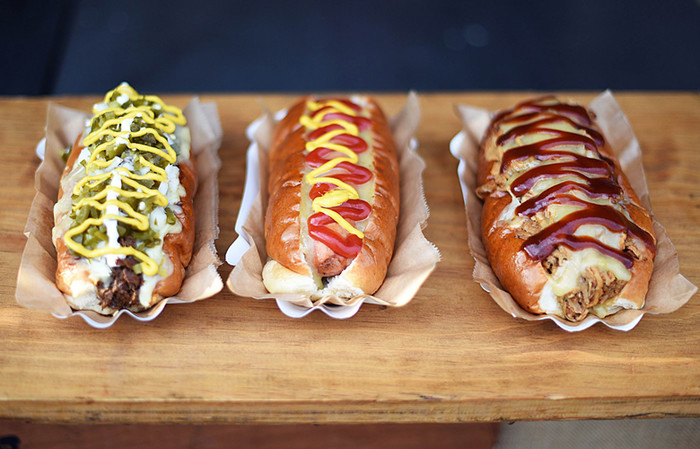 Hot Dogs — Oh My Dog!
There's no getting around it. Whatever puns we try and use, they'll never be as funny as the pure suggestiveness of gobbling up a hot dog. And gobble them up you will because these gourmet dogs are street food but not as you know it. Heritage breed frankfurters, brioche buns and homemade sauces make for the perfect meaty mouthfuls. Just get the giggles out the way before you start eating — at least it's an ice breaker, right?
SHARE