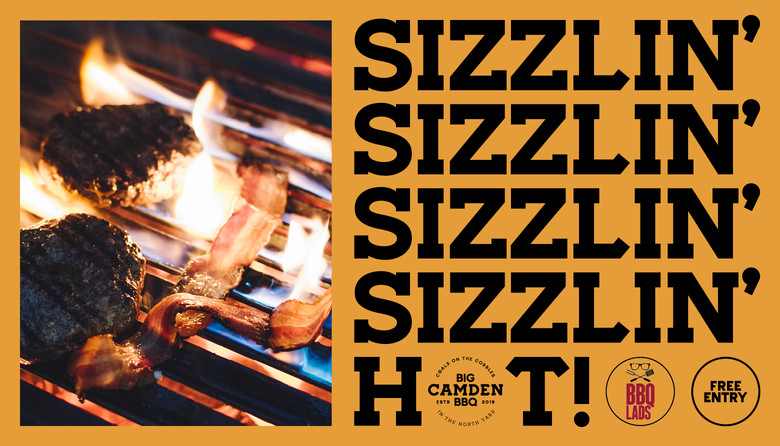 Fri 9 Aug 2019 - Sun 11 Aug 2019
Camdens Big BBQ
BBQ culture in Britain is like no other. As a nation we'll collectively host or attend 323 million BBQs this summer, however, nearly a fifth are likely to end in disaster.
So let's leave it to the professionals and instead feast on the finest British produce prepared with BBQ techniques and influences from across the globe. Watch live demos and masterclasses, sip on smoked negronis and pick up insider tips on how to perfect the Great British summer tradition.
Hosted and curated by BBQ aficionados BBQ Lads, this free weekend will see the North Yard decked out with grills and fire cooking pits (yes, really) preparing barbecue specials and exclusives from our North Yard residents, with the addition of some special guest appearances.
There'll be live BBQ&A sessions with chefs and influencers, masterclasses, and butchery demos from the likes of  Steve Johnson AKA It's in the Smoke and smokehouse specialists, Cue Point.
Find out more about who's coming to the ultimate BBQ weekend here!
Camdens Big BBQ is sponsored by Jack Daniel's, WOW BBQ, Beefsteak Wine Club.